Fibonacci Sequins
Designed by Nina Paley using Theodore Gray's Mathematica Fibonacci Spiral tool. Hand-beaded, sequined and bound by Nina.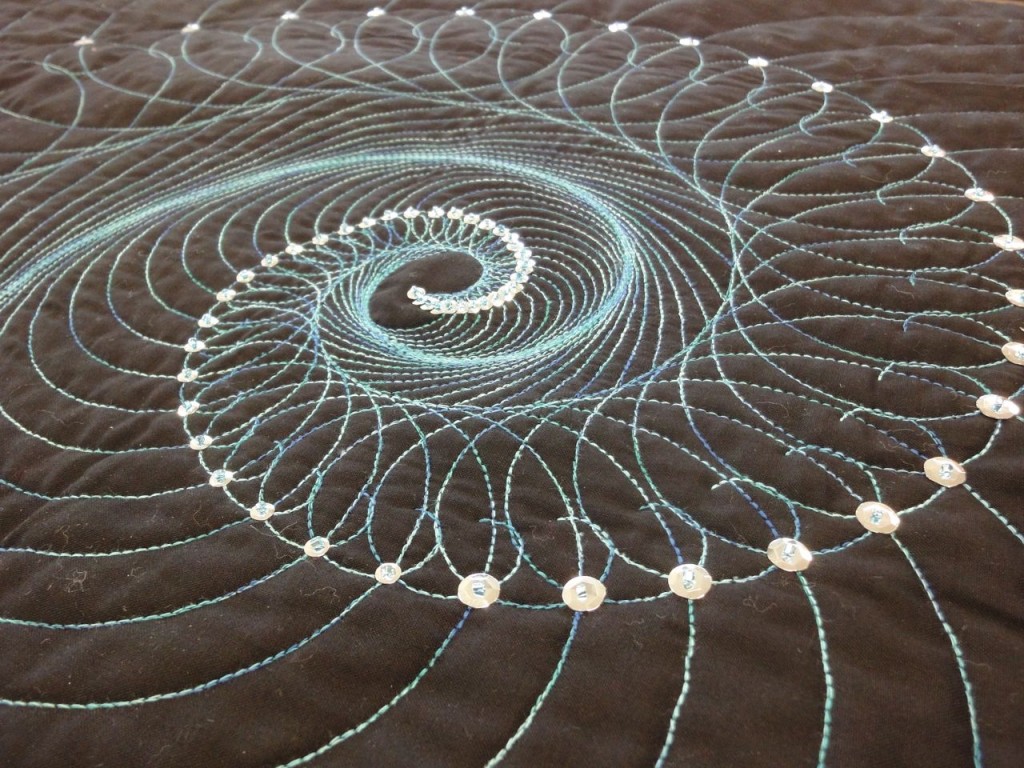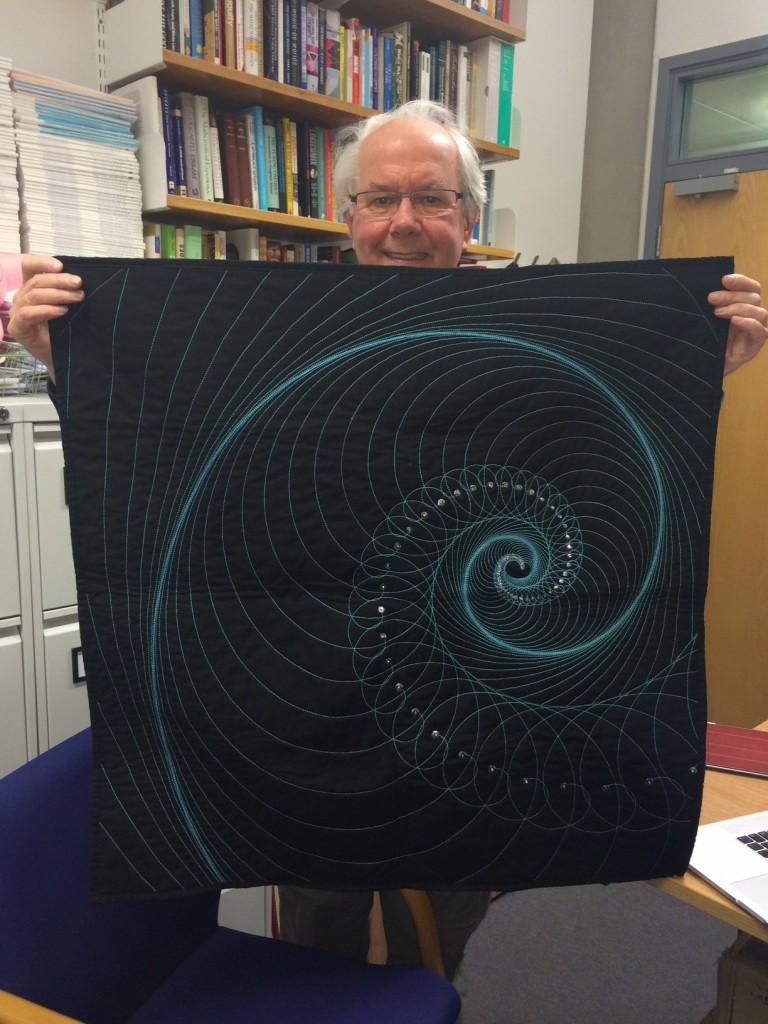 Fibonacci Bed Quilt
Unbleached cotton fabric, cotton/bamboo batting, polyester thread. Queen size.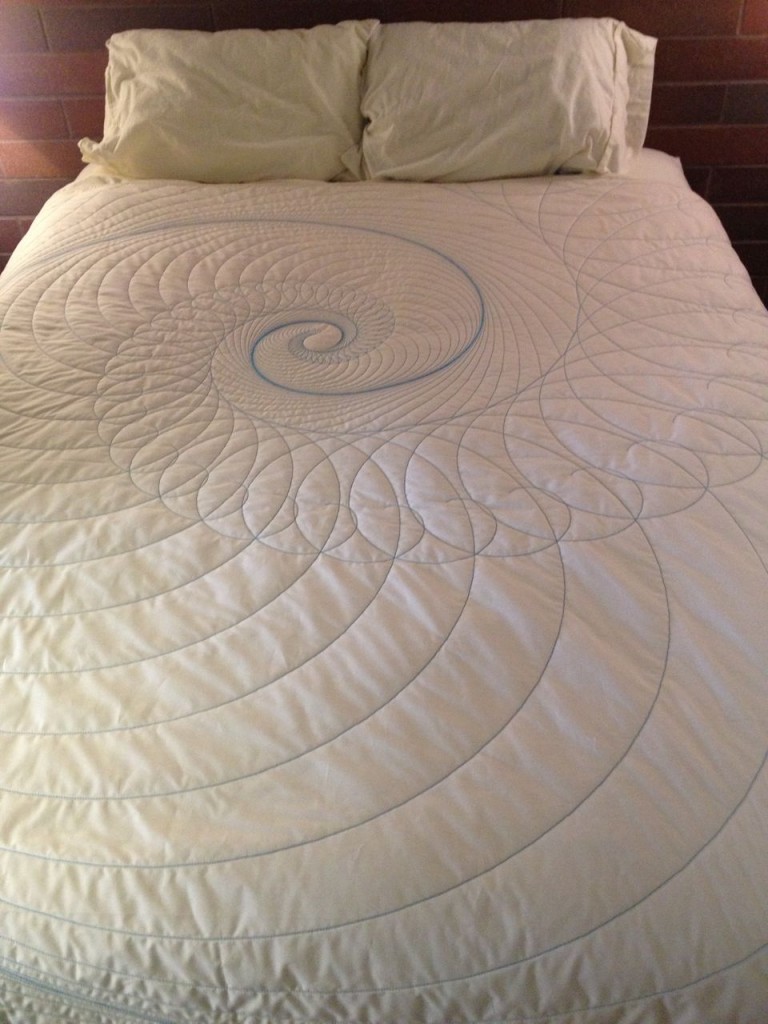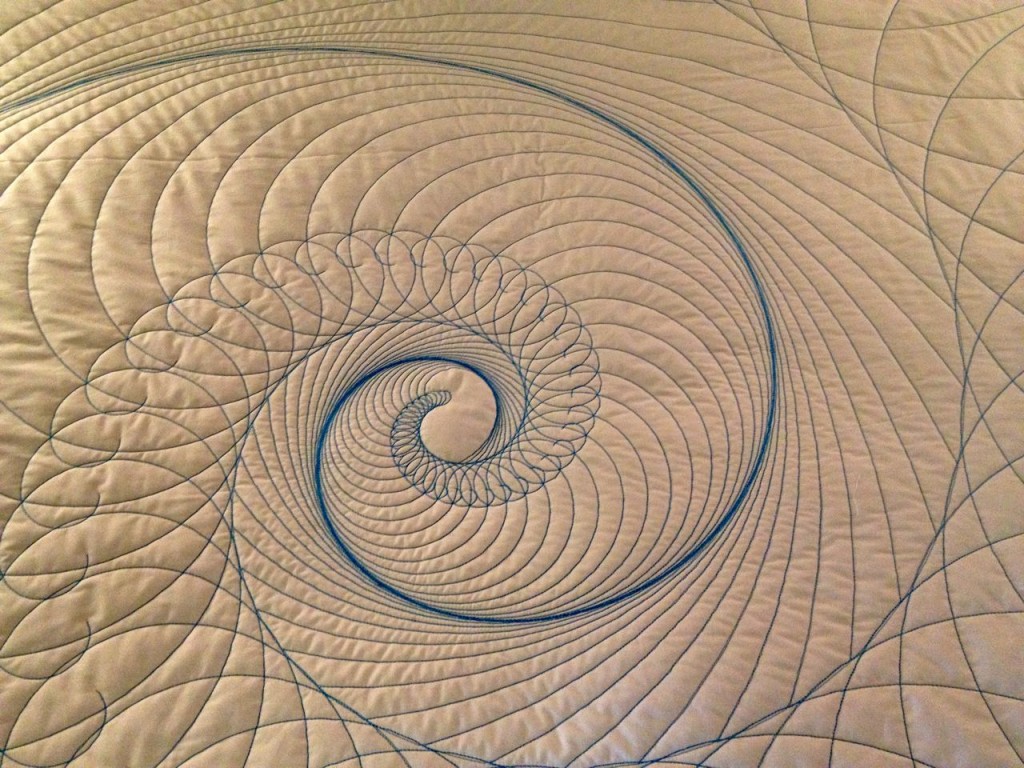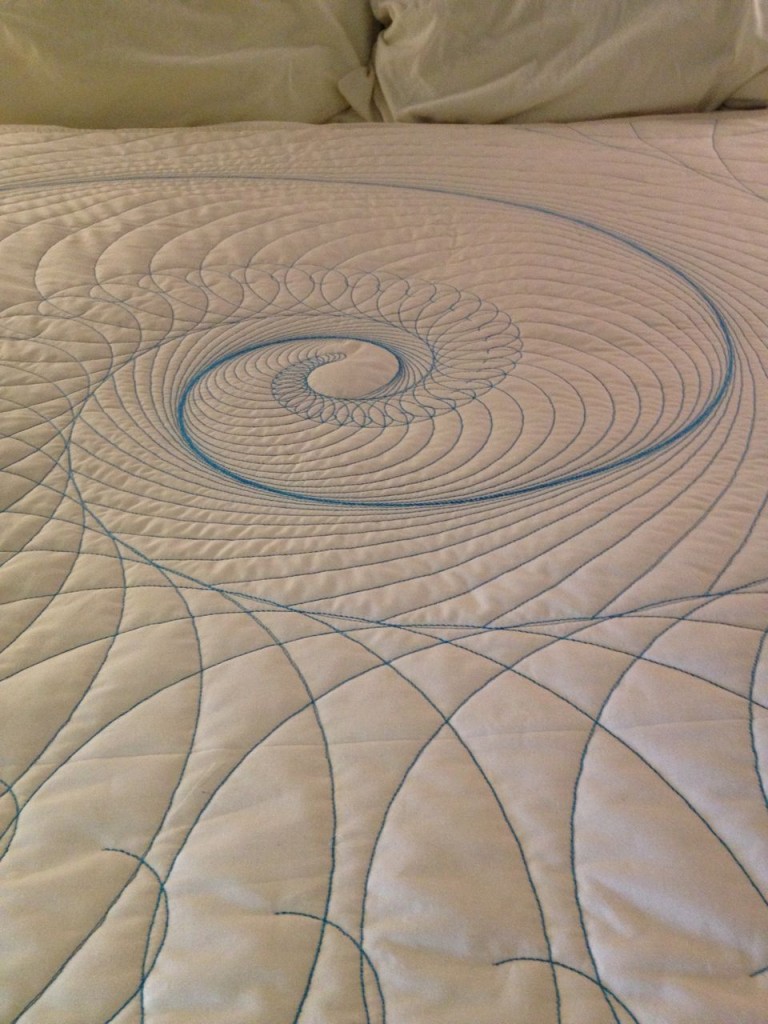 Fibonacci Pillow
Made from early tests of the Quilt Plotter. There's some guilloche testing on there too...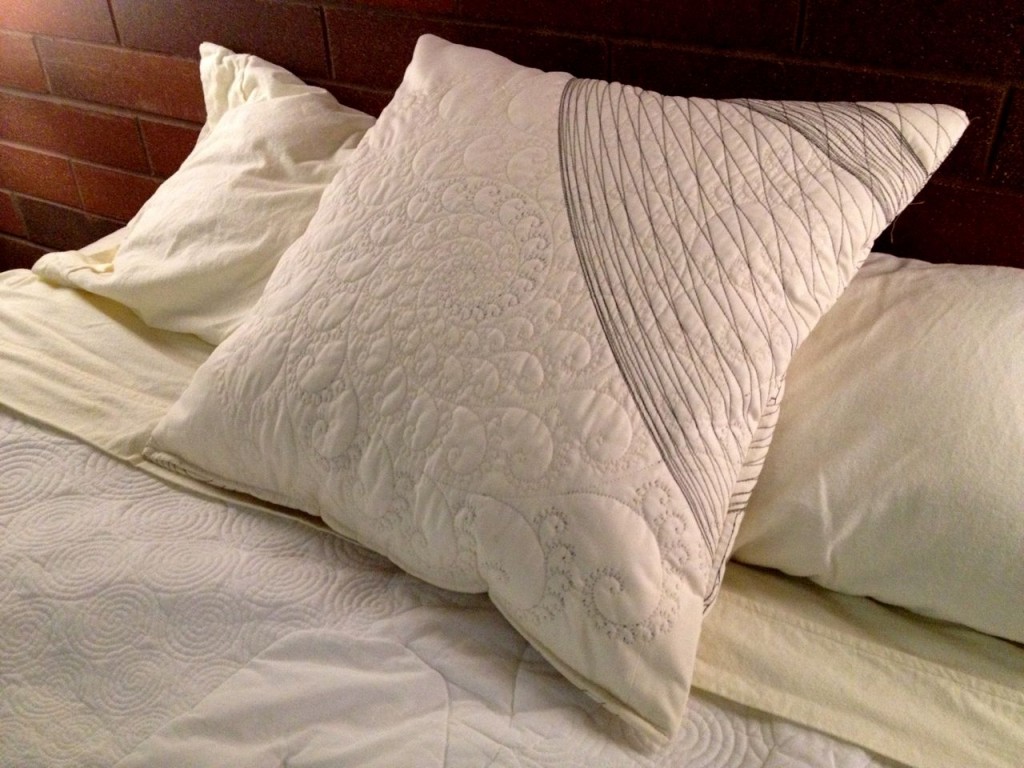 The test still on the machine:
Good thing I know how to make zippered pillow covers now because we have a lot of test material lying around.