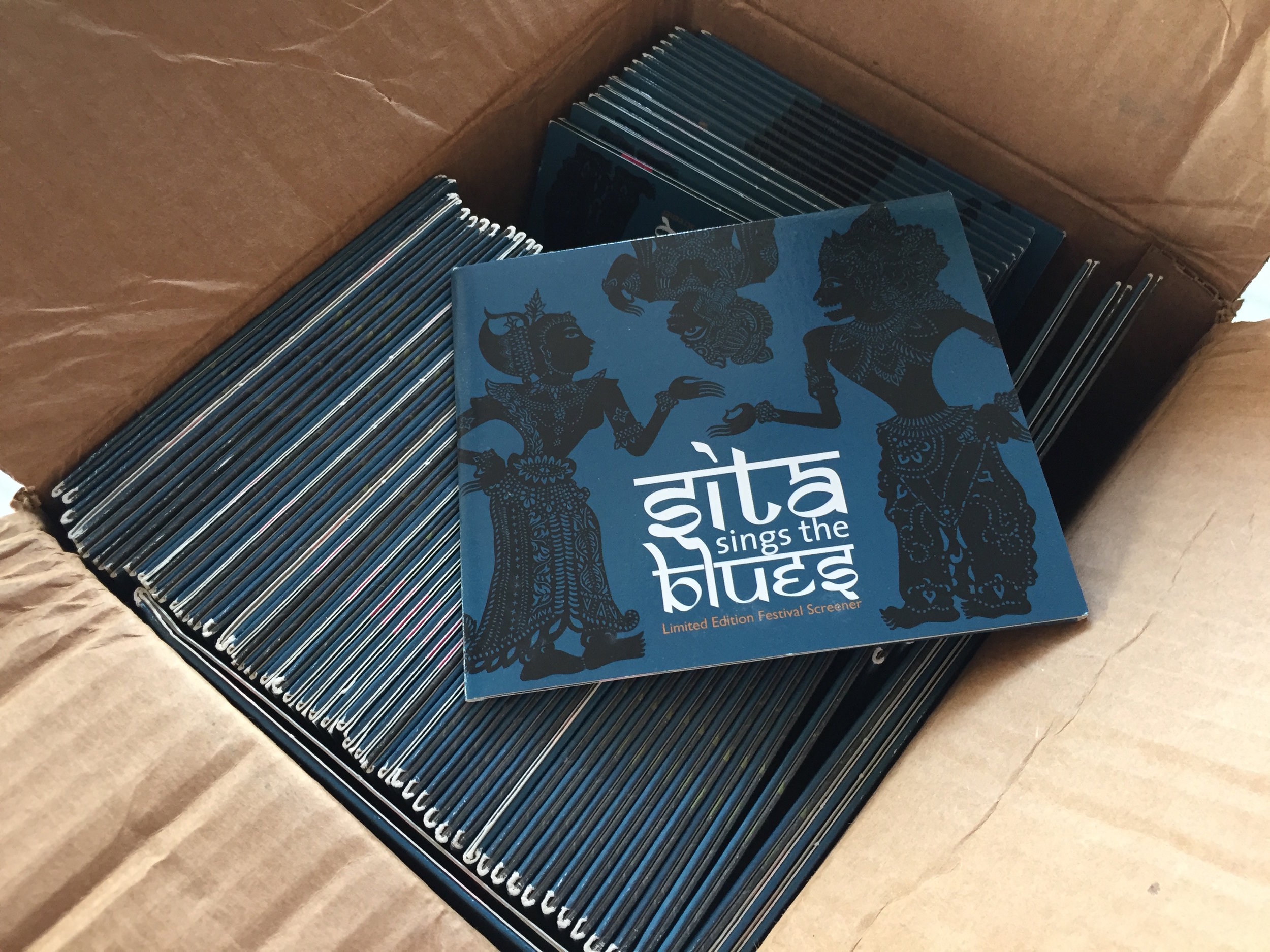 Sita Sings the Blues Merch
sale
Sita Sings the Blues Limited Edition Festival Screener - PAL
Back in the day, you had to send physical "preview screeners" to festivals. Hence this pile of "Limited Edition Festival Screener" DVDs. These were made just before I became a copyright abolitionist, and actually say "© Nina Paley Productions LLC". I was so naive!

PAL format DVD, for people living in Europe and ten years ago.

Available individually, or buy a whole box of 70 (what our previous order fulfillment service sent us when we closed our account) and sell them or give them away or make them into an art project.